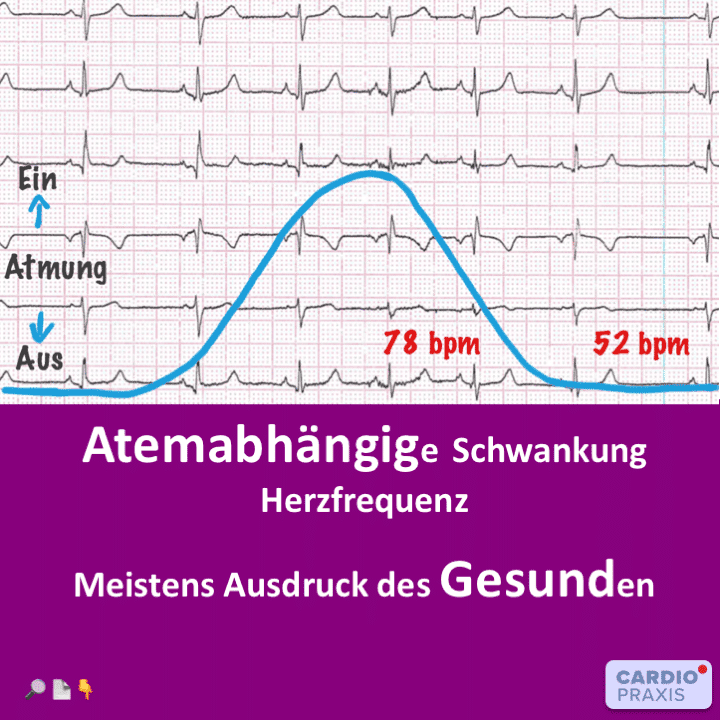 The rhythms of breathing and heart are coupled: When breathing in, the heart rate goes up, when breathing out, it goes down. This so-called respiratory sinus arrhythmia (= RSA) is usually a sign of health - and not a cardiac arrhythmia. The autonomic nervous system can be consciously influenced via breathing.
During an RSA measurement, it is checked how the heart rate changes during a quiet breathing cycle (6 breaths) and how it increases during inhalation. A special procedure where this coupling is measured over more than 3 minutes is the heart rate variability analysis.
If the RSA is severely reduced, this is not a good sign: "If the heart becomes as regular as the knocking of a woodpecker, the patient will die within four days," said the Chinese physician Wang Shu-he (180 to 270 AD).
......weiter in the self-help course "Understanding & Calming Anxiety Better".
 Cardiopraxis - Cardiologists in Düsseldorf & Meerbusch