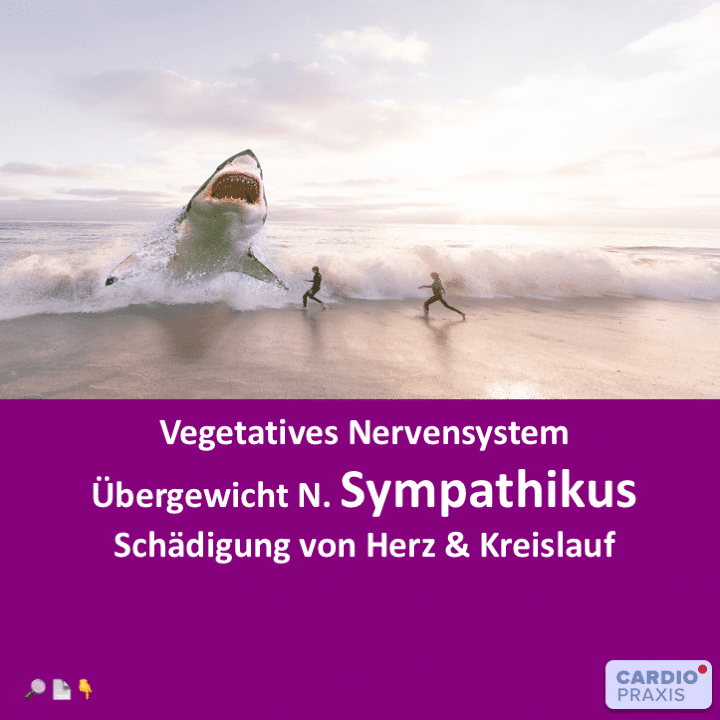 For people to act and think clearly, a good balance between tension and relaxation is important. Permanently too much tension can be harmful, especially for the cardiovascular system.
As part of the autonomic nervous system, the sympathetic nerve is responsible for this tension. With the help of adrenaline and noradrenaline, it increases a person's activity level, for example, during flight or fear. Heart rate, heart pumping force and blood pressure increase in this case.
In cardiovascular diseases, there is often a predominance of the sympathetic nerve - the consequences are, for example, high blood pressure, cardiac arrhythmias as well as heart attacks and strokes.
......weiter in the self-help course "Understanding & Calming Anxiety Better".
 Cardiopraxis - Cardiologists in Düsseldorf & Meerbusch