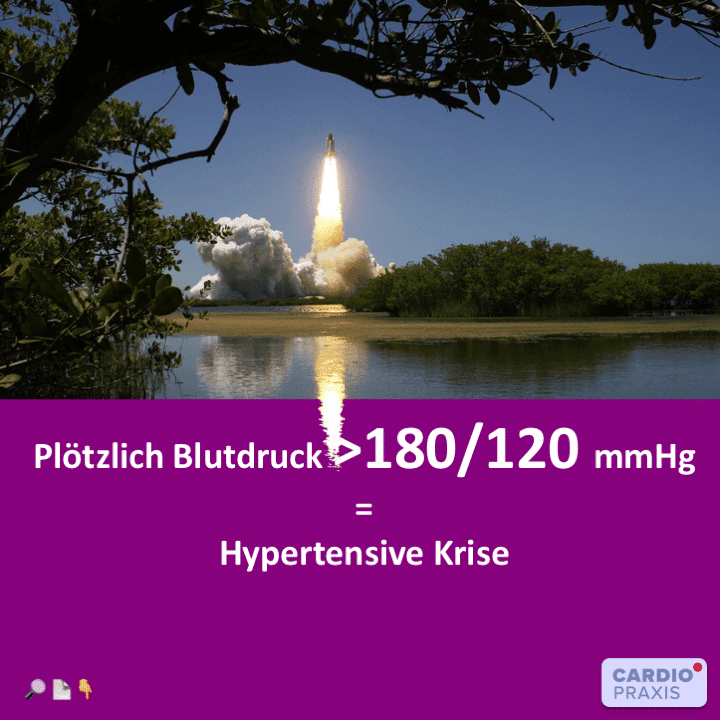 A sudden rise in blood pressure in particular can have a critical effect on health and performance. It becomes critical when an upper (= systolic) value of 180 mmHg and/or a lower (= diastolic) value of 120 mmHg is exceeded during physical rest.
We distinguish between a so-called hypertensive urgency and a hypertensive emergency. Possible symptoms of a hypertensive emergency are reduced performance, chest tightness, dizziness and shortness of breath on exertion. In this type of condition, the short-term prognosis for your health is good.
In a hypertensive emergency, on the other hand, the short-term prognosis is poor, and there is even a risk of organ damage. It manifests itself, for example, by shortness of breath at rest and/or even with slight exertion, by chest tightness with additional symptoms such as sweating or radiation into the arm, or by a disturbance of facial expression and speech as well as the ability to move arms and legs.
 Cardiopraxis - Cardiologists in Düsseldorf & Meerbusch