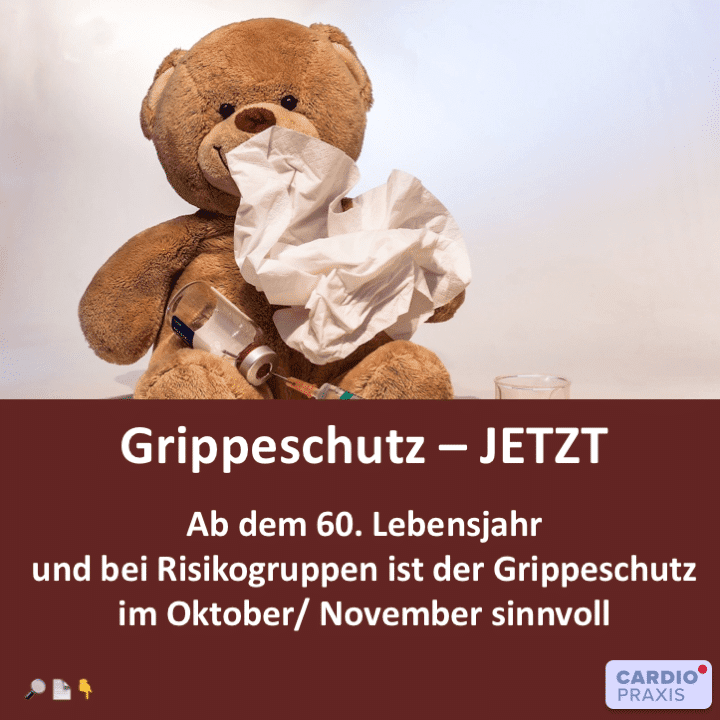 From experience, January and February are the months when the flu wave occurs. The best time for a vaccination is therefore in October and November.
Flu vaccination should be discussed with the family doctor. It is particularly useful for the following risk groups:
People over 60
People with a weakened immune system
Babies and pregnant women
People with medical professions
Caution: People with heart failure and relevant valvular defects are especially at high risk for influenza, as they have difficulty tolerating high fever and pneumonia.
 Cardiopraxis - Cardiologists in Düsseldorf & Meerbusch