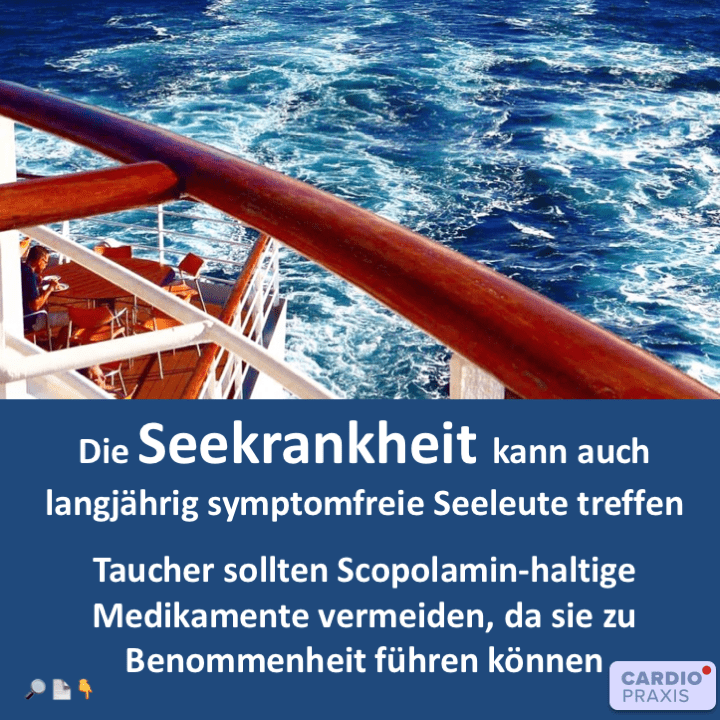 Seasickness occurs because the perception of a motionless environment (horizon) and the moving body at sea are mismatched (occulo-vestibular mismatch).
Symptoms range from malaise and indigestion to cold sweats and vomiting. Anyone, even seafarers who have been symptom-free for many years, can become seasick. After an adaptation phase of about 48 hours, the symptoms usually disappear again.
Sufferers should seek out the central part of a ship and avoid the decentralized parts bow and stern with their stronger vertical movements. Scopolamine and other commonly prescribed parasympathicolytic drugs help efficiently with seasickness. However, divers should not take these drugs because they can cause drowsiness.
 Cardiopraxis - Cardiologists in Düsseldorf & Meerbusch