Emergency department - medical urgency determines order of treatment
If you call the ambulance on 112 or go to an emergency department on your own AND you are NOT life-threateningly ill, then you should know the rules of an emergency department.
In an ER, things do NOT go in order, and that is medically correct. You may subjectively feel that this is unfair, but it is not. In the ER, medical urgency determines which person gets treated and when. Medical urgency is ultimately determined by a physician. For example, if a physician would spend time attending to a man who only has a mild fever with a cough instead of providing acute care to a woman with an impending heart attack, that is medically incorrect and may result in legal consequences.
Consequently, you should be prepared for long waits, even several hours, at an emergency department.
Certainly, you are tense inside, don't feel well physically, don't know how things will go on and would prefer to go home again soon. Nevertheless, you should refrain from being impatient and unfriendly or even insulting nursing staff or medical personnel, even if the procedure does not correspond to your wishes and ideas.
Assume that your waiting time in the emergency department will be used in a medically appropriate way for people who need more urgent medical attention than you do, quite often those with life-threatening illnesses.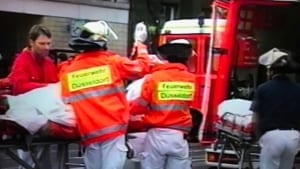 Well prepared for the emergency department - waiting time filled sensibly
You should be well prepared for your trip to the emergency department, then everything is only half as bad. It therefore makes sense BEFORE you set off for the emergency department to take a travel bag with nightwear and something to read and drink, in addition to the important preliminary medical findings. With the nevertheless likely longer waiting times, it is also a good idea to pack a sandwich and fruit. However, you should ask the nursing staff in the emergency ward before you eat anything, as you may still have to undergo examinations for which you need to be sober.
Well prepared, you can now fill the time in the waiting area in a relaxed and meaningful way by reading something, talking to your relatives (quietly) or by listening to relaxing music on your cell phone (with headphones, of course).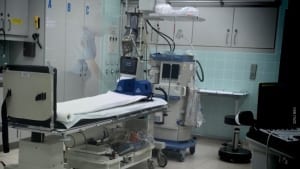 Emergency department - overloaded by people with non-life-threatening conditions 
In Germany, approximately 52 million people are cared for in emergency wards each year. With approx. 1,850 hospitals participating in emergency care, this means, in purely mathematical terms, approx. 28.1 thousand patients per hospital per year and correspondingly 77.0 per day and 3.2 per hour. Of course, the workload is higher in some hospitals and the patient volume is also significantly higher at peak times, e.g. 8-12 patients per hour are not uncommon.
Most emergency outpatient treatments are performed on weekdays between 18:00-20:00 h and on weekends between 10:00-12:00h. On weekends, the number of outpatient emergencies increases by 39%.
Medical staff and nurses in the emergency department care for approximately 52% of all emergency patients exclusively on an outpatient basis. Of the remaining approximately 25 million cases in emergency departments, another 43%, or 10.7 million, could have been cared for as outpatients. Only about 10% of all people who come to an emergency department are life-threateningly ill.
In particular, the figures on the extra workload of emergency wards in the early evening and on weekends, and the fact that 52% of people go home without being admitted as inpatients, show that these patients can and should be cared for by outpatient physicians. In short, a lot of these problems are actually your primary care physician's job, assuming Praxis is open. Outside of general practitioner office hours, outpatient medical care in Germany is provided by emergency medical services or emergency practices.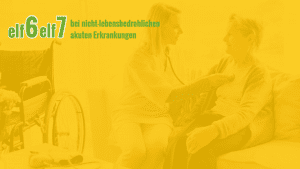 Non-life-threatening illnesses - Contact emergency medical services at 116117 and emergency practices. 
In the case of non-life-threatening illnesses, DO NOT call the ambulance service on 112 and DO NOT go to an emergency ward in a hospital.
These non-life-threatening conditions include:
Diarrhea with vomiting
Cold with high fever
Abdominal pain acute
Urinary tract infections acute
Back pain acute
severe sore throat and earache
Accordingly, in the case of non-life-threatening illnesses, you should call the emergency medical service on 116117 (better to remember than elf6 elf7). Consequently, you can already describe your symptoms by phone and if you are not fit for transport, a doctor will also come to your house. Otherwise, for non-life-threatening illnesses, you can visit an emergency practice, the address of which can be found on the Internet.
At emergency medical services or practices, people are usually treated in order.
The opening hours are:
Monday, Tuesday, Thursday: 18:00-8:00h
Wednesday, Friday 12:00-8:00h
Saturday, Sunday 8:00-8:00h
People with hearing and speech disorders contact the emergency medical service by fax on 0800 58 95 210 or in North Rhine-Westphalia by e-mail at gehoerlos@arztrufzentrale-nrw.de (other states, see Internet)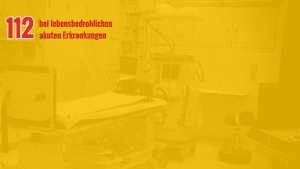 Life-threatening illnesses - call emergency services on 112
In life-threatening situations, the following always applies: dial 112!
Among the indications of life-threatening diseases we include:
severe chest pain, heart trouble
severe respiratory distress
Paralysis, sensory or speech disturbances
severe, previously unknown headache
Unconsciousness, clouding of consciousness
severe bleeding, injuries
Drowning accidents, electrical accidents, poisoning, burns
Consequently, when you place the emergency call, you proceed quickly and consistently, such as in the case of a heart attack.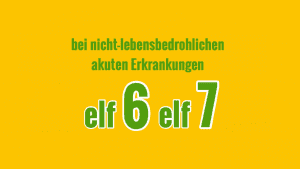 Acute discomfort - choose the right way, most of the time it is elf6 elf7
Based on the above, it is clear that for people with acute symptoms, most of the time, going to the emergency room is not only inconvenient, but also not necessary from a medical point of view.
Consequently, save yourself a trip and waiting time if you have a non-life-threatening illness. Therefore, in such cases, notify the emergency medical service at elf6 elf7.
IKK e.V. Emergency care in figures
 Cardiopraxis - Cardiologists in Düsseldorf & Meerbusch